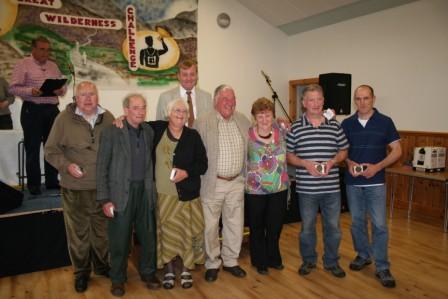 Perfect Attendance Awards
Some of the 13 ever-present marshals and walkers since the event began in 1986. From left – Kenny Mackenzie, Maryburgh; Jackie Maclennan, Inverness; Rachel Urquhart, Poolewe; Jim Macrae, Laide; Mairi Mackenzie, Poolewe; Kenny Mitchell, Poolewe and John Maclellan, Poolewe. Guest -of-honour Charles Kennedy MP (rear) presented the awards
Picture Added on 30 August 2010.




Comments
If you found this interesting, have a look at the following groups of pictures.
2010


---