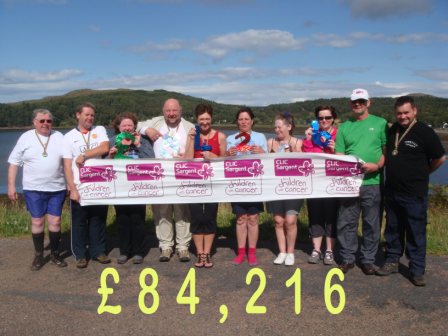 Tarry Ile's Terrific Ten Year Total!
Since their introduction to the Challenge in 2002 owners, staff and customers of the Tarry Ile pub in Inverness have returned each year, raising an amazing £84,216 for CLIC Sargent, their chosen charity. This is a super effort and well done to them all!

Picture Added on 20 September 2012.
If you found this interesting, have a look at the following groups of pictures.
Team Members


---