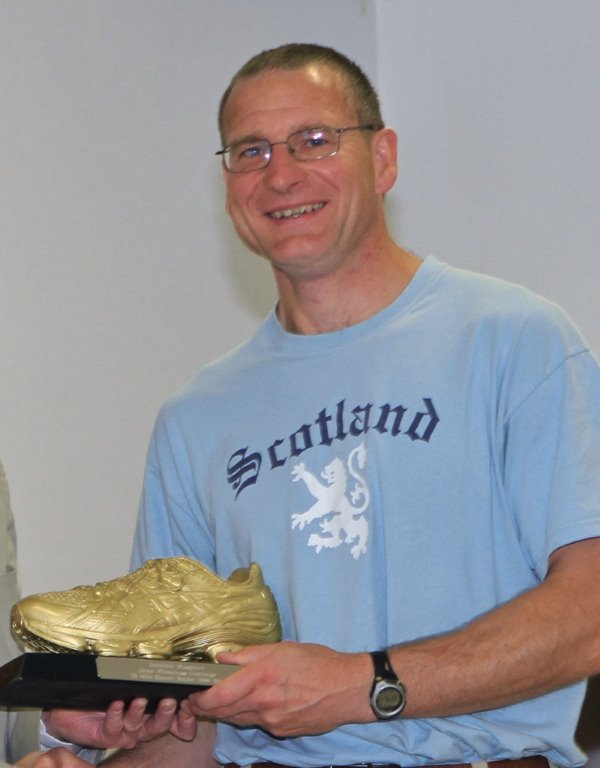 Jon's 25 x 25 Record
Jonathan Musgrave (Deeside Runners) is presented with the Golden Shoe in 2010 in respect of his 25 years of holding the 25 mile race record. He set the original record jointly with Martin Dean (Forth Valley Orienteers) in the inaugural race in 1986, improved it in 1987 and set the current record of 2-48-21 in 1992. N.B. (Record superseded in 2013 by Matt Sullivan of Shettleston Harriers)

Picture Added on 07 March 2013.
If you found this interesting, have a look at the following groups of pictures.
2010


---